As you plan your visit to Sydney, it's essential to consider your accommodation options. One standout choice among the motel near Sydney is the Marco Polo Motor Inn, conveniently located in the charming suburb of Summer Hill. Situated just 7 kilometres from the bustling Sydney CBD, this motor inn offers the perfect combination of convenience and tranquillity.
At Marco Polo Motor Inn, you can expect a delightful stay with amenities designed to enhance your comfort and enjoyment. Enjoy peace of mind with secure 24-hour parking, ensuring your vehicle is safe and easily accessible throughout your stay. The modern and well-appointed ensuites provide a relaxing atmosphere, while complimentary high-speed WIFI keeps you connected to share incredible memories with friends and family. Remember to visit the rooftop terrace for breathtaking views of the surrounding area, allowing you to soak in the scenic beauty of Sydney.
Furthermore, the motor inn's strategic location provides easy access to a plethora of shopping, dining, and attractions nearby. Whether you're in the mood for a shopping spree, craving delicious cuisine, or eager to explore the captivating sights of Sydney, everything is within reach from the Marco Polo Motor Inn.
When planning your Sydney getaway, the Marco Polo Motor Inn offers the perfect base for your adventures. Experience comfort, convenience, and an unforgettable stay as you explore the enchanting wonders of Sydney, creating memories that will last a lifetime. Book your stay with us today and make the most of your Sydney experience.
Embarking on a cruise along Sydney Harbour ranks among the absolute must-dos in Sydney. Step aboard a magnificent vessel and indulge in a world of elegance while treating your senses to the captivating sights of the city from a unique vantage point on the sparkling harbour.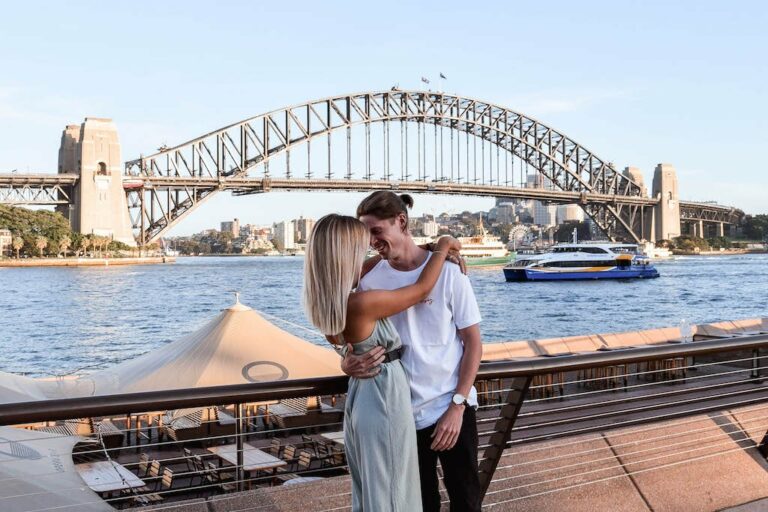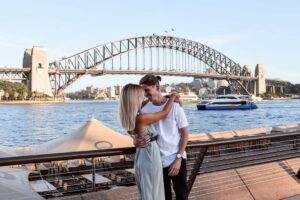 A Sydney Harbour cruise combines elegance, panoramic views, and culinary excellence into an extraordinary adventure. Immerse yourself in the allure of the harbour, revel in the luxurious onboard features, and treat your taste buds to an unforgettable culinary journey. Take advantage of this opportunity to create cherished memories as you navigate the iconic waters of Sydney Harbour, experiencing the city's charm from a truly unique perspective.
Our accommodation is conveniently located near Sydney Olympic Park.
Beyond the events, Sydney Olympic Park offers abundant outdoor spaces to explore. Take a stroll or bike along the picturesque pathways that wind through the park, offering breathtaking views of the surrounding landscape. Enjoy a picnic in the lush green parklands or participate in various recreational activities such as tennis, golf, or swimming.
Those seeking a dose of culture visit the nearby Sydney Olympic Park Aquatic Centre, home to various aquatic activities and attractions.

Relax and Enjoy
Indulge in ultimate relaxation at one of Sydney's exquisite spas, bask in the sun at the pristine beaches nearby, or embark on a private ascent of the iconic Sydney Harbour Bridge for an unmatched adventure. For the thrill-seekers, soar high above the cityscape in a fighter jet or seaplane, or for the fashion enthusiasts, explore the elegant boutiques of the Strand Arcade and Queen Victoria Building (QVB). Elevate your stay at Marco Polo Sydney with these exceptional suggestions to infuse your experience with elegance and sophistication. Immerse yourself in the finest offerings of Sydney, creating cherished memories that will linger long after your departure.
Book your hotel accommodation in Sydney today and indulge in the perfect blend of comfort and friendly customer service. Our dedicated staff members are ready to assist you. Contact us by phone at (02) 9037 9888 or via email at bookings@marcopolosydney.com.au to speak with one of our friendly team members. Take advantage of an exceptional experience – secure your reservation now.