When it comes to family vacations, finding the perfect accommodation that caters to everyone's needs is essential. At Marco Polo Sydney Hotel, we understand the importance of creating a comfortable and memorable stay for your family. Our Deluxe Queen + 3 Single Beds is designed to accommodate up to five guests, making it the ideal choice for families seeking a delightful and hassle-free experience.
Spacious and Thoughtfully Designed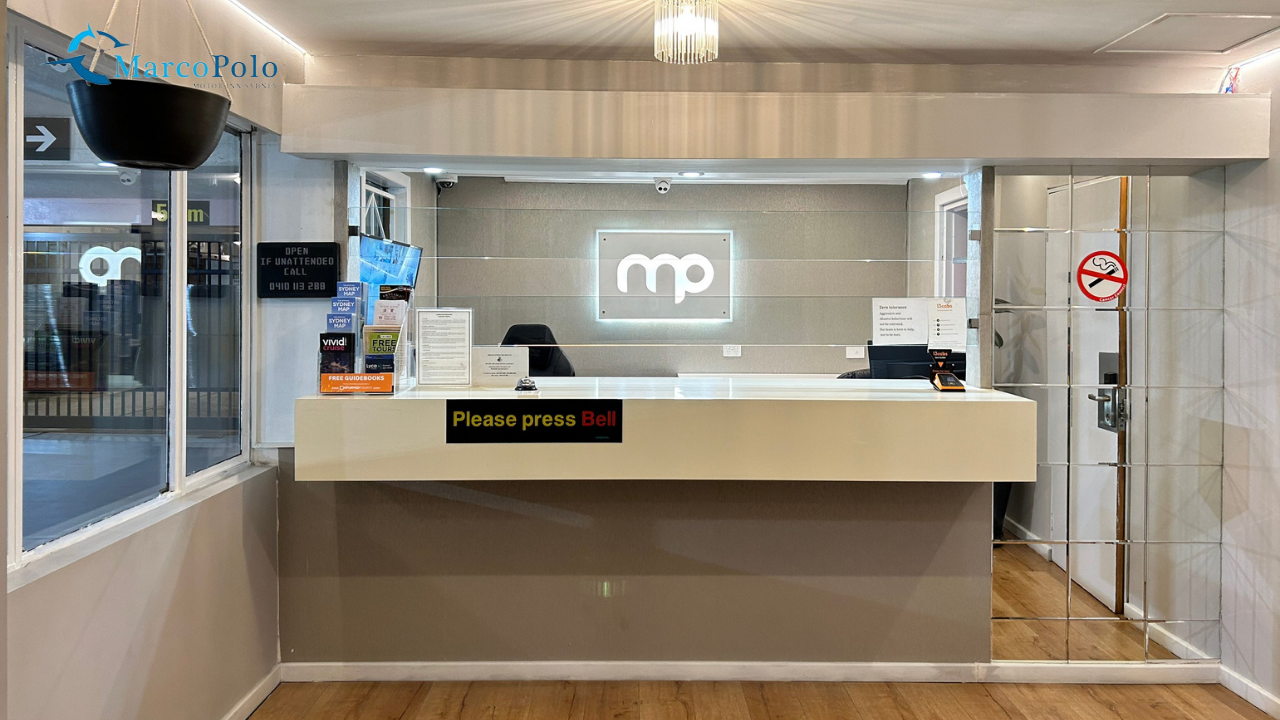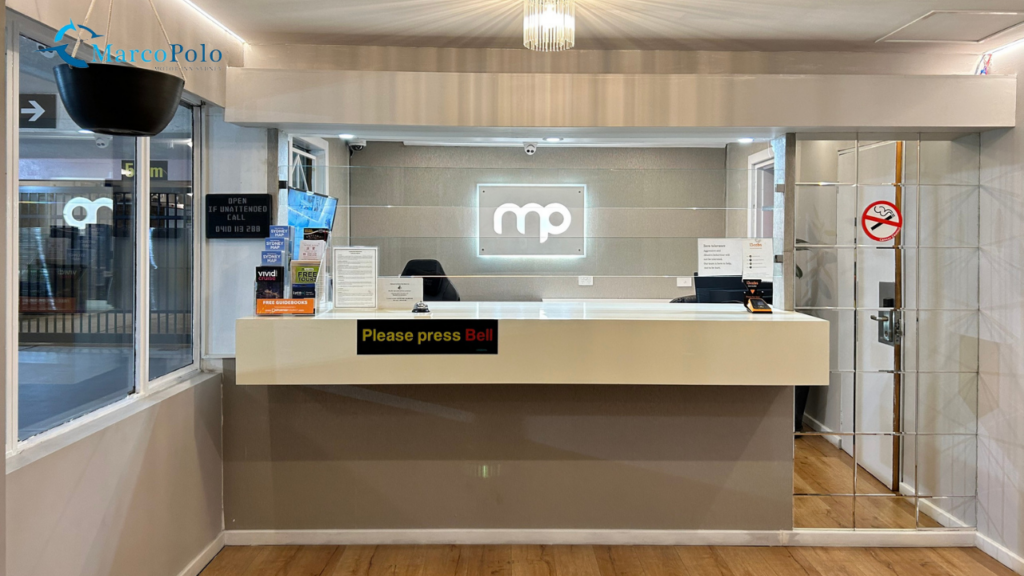 Our Deluxe Queen + Double + Single Bedroom is spacious and thoughtfully designed to ensure everyone in your family has their own cozy corner. The room features a comfortable queen-sized bed for parents to relax and unwind after a day of exploring Sydney. Meanwhile, the double and single beds provide ample space for children to have a good night's sleep, making it a perfect setup for families of all sizes.
Modern Amenities
We believe in offering our guests the utmost comfort during their stay. In the Deluxe Queen + Double + Single Bedroom, you'll find a range of modern amenities to make your family feel right at home. Enjoy the convenience of free high-speed Wi-Fi, ensuring that everyone can stay connected and share their holiday moments. Moreover, the room also comes equipped with a flat-screen TV, providing entertainment for the whole family when winding down.
Ensuite for Your Convenience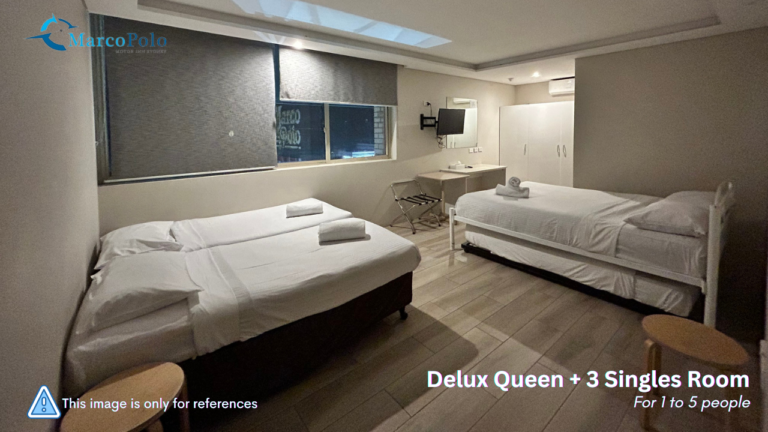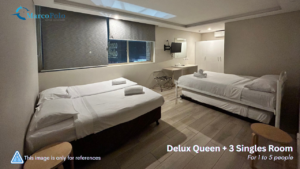 To add to the convenience, the room comes with an ensuite bathroom. As a result, your family won't have to wait in line to freshen up after a day of sightseeing or beach fun. Additionally, the ensuite comes with all the necessary toiletries, so you can pack lighter and focus on making the most of your vacation.
Situated conveniently in the heart of Sydney, Marco Polo Sydney Hotel offers easy access to a plethora of family-friendly attractions and activities. From the iconic Sydney Opera House and Harbour Bridge to the sandy shores of Bondi Beach, there's no shortage of fun for the whole family. Explore the nearby parks, museums, and zoos, or indulge in some retail therapy at the shopping districts nearby.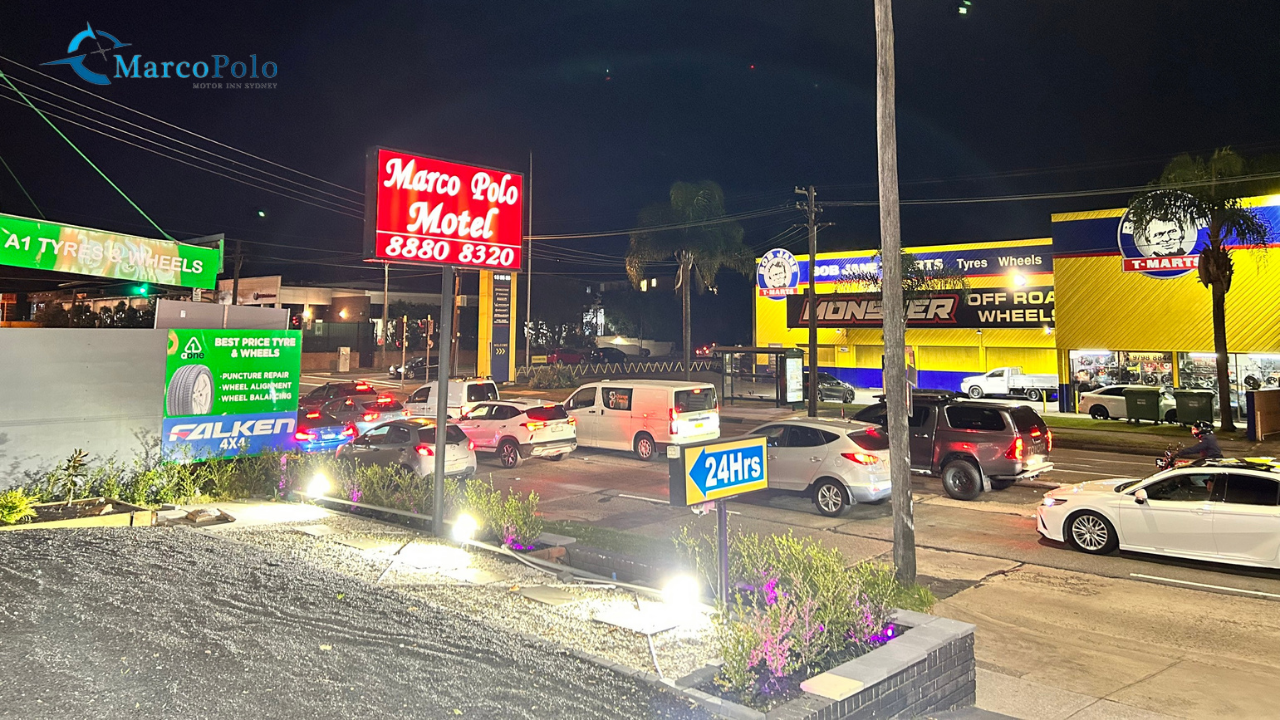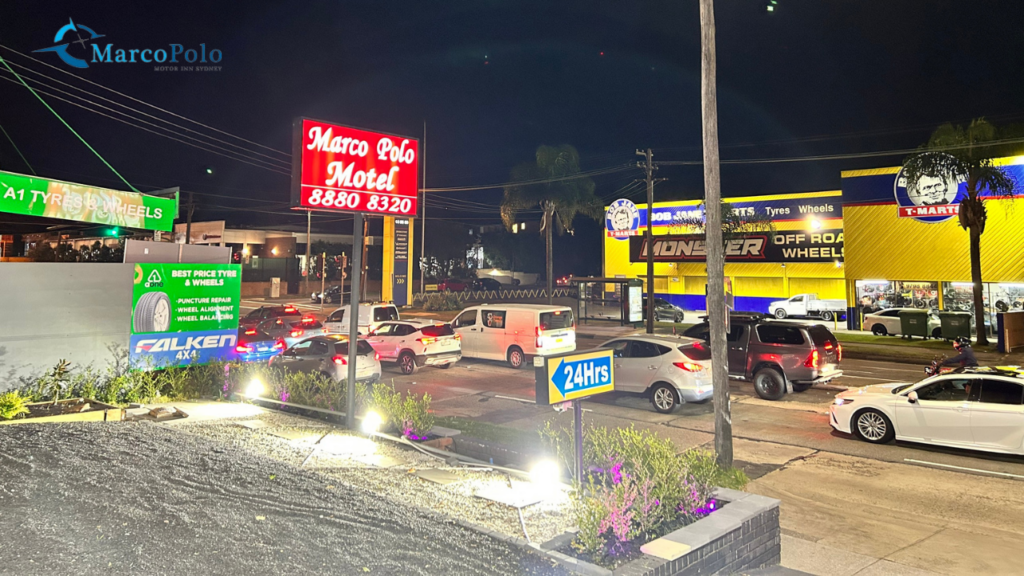 Dedicated Service
At Marco Polo Sydney Hotel, we take pride in providing dedicated service to make your family's stay exceptional. Furthermore, our friendly and attentive staff are always ready to assist you with any inquiries or special requests you may have, ensuring that your family's needs are met with care and efficiency.
Book Your Family Getaway Today
Whether you're planning a weekend getaway or an extended family holiday, our Deluxe Queen + Double + Single Bedroom is the perfect choice for your accommodation needs. Especially, create lasting memories with your loved ones and experience the best of Sydney together.
Book directly online and take advantage of special deals to secure your family's dream vacation at Marco Polo Sydney Hotel. We look forward to welcoming you and your family to our home away from home! Call one of our friendly staff members by phoning 02 8880 8320 or 0410113288 or by email at bookings@marcopolosydney.com.au