Bondi to Coogee Walk from Marco Polo Sydney Hotel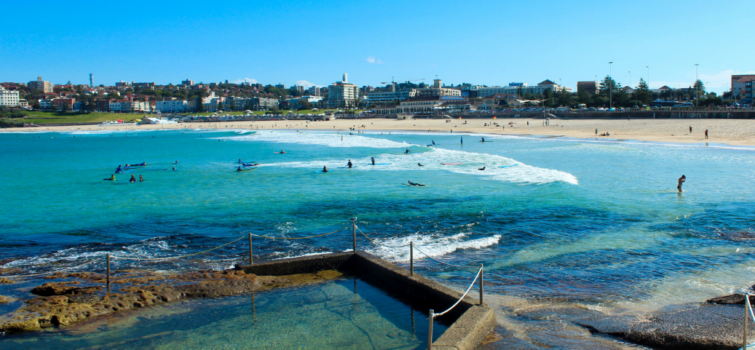 When staying at Marco Polo Sydney Hotel, you have the perfect opportunity to explore some of Sydney's most beautiful beaches. One iconic coastal walk that you shouldn't miss is the Bondi to Coogee Walk. This popular six-kilometer trail offers breathtaking views, picturesque beaches, and vibrant cafe strips along the way.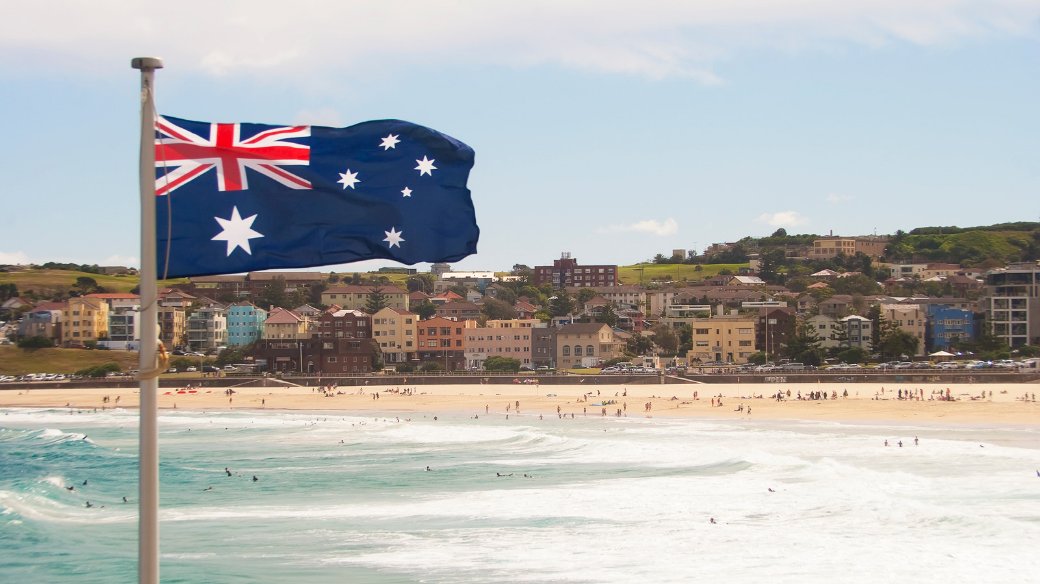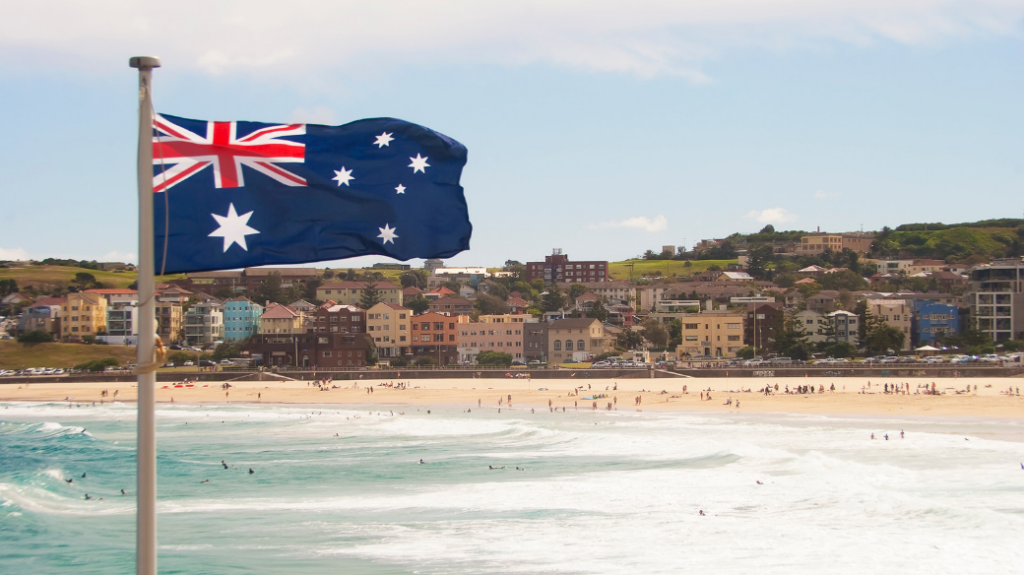 Public transport
To get to the Bondi to Coogee Walk from
Marco Polo Sydney Hotel,
you have two convenient options: public transport or driving. If you prefer public transport, start by walking to the nearby Summer Hill train station. From there, take a train to Central Station and transfer to the Eastern Suburbs & Illawarra Line (T4) towards Bondi Junction. At Bondi Junction, catch a bus to Bondi Beach, where you can begin the coastal walk.
Private transport
Alternatively, if you choose to drive, head east on Parramatta Road towards the Sydney CBD. Continue on Parramatta Road until you reach Oxford Street, then turn left and follow it to Bondi Junction. From there, follow the signs to Bondi Beach and find parking in the designated areas.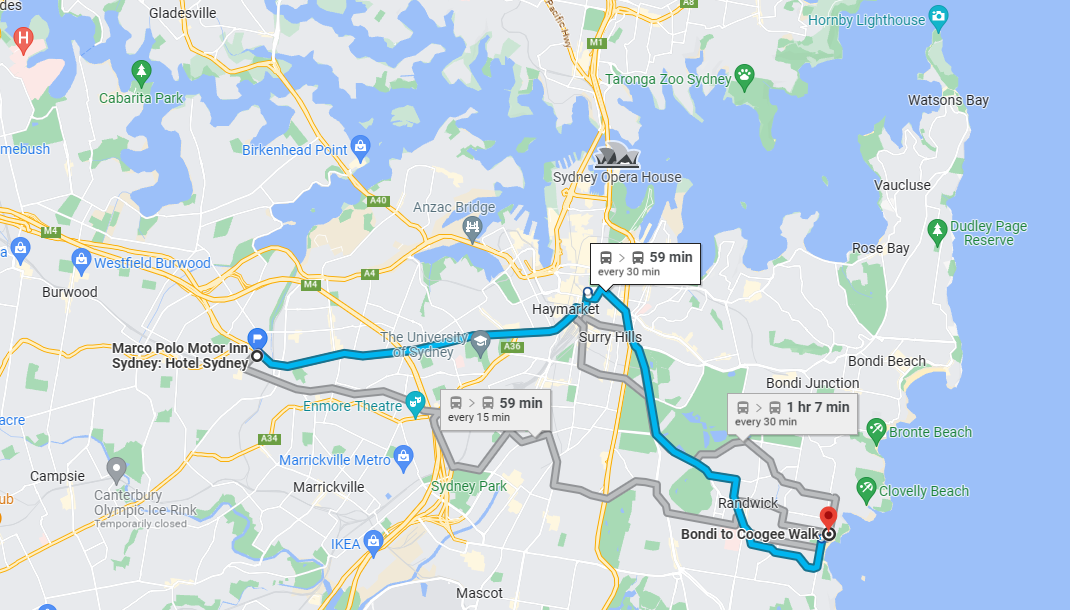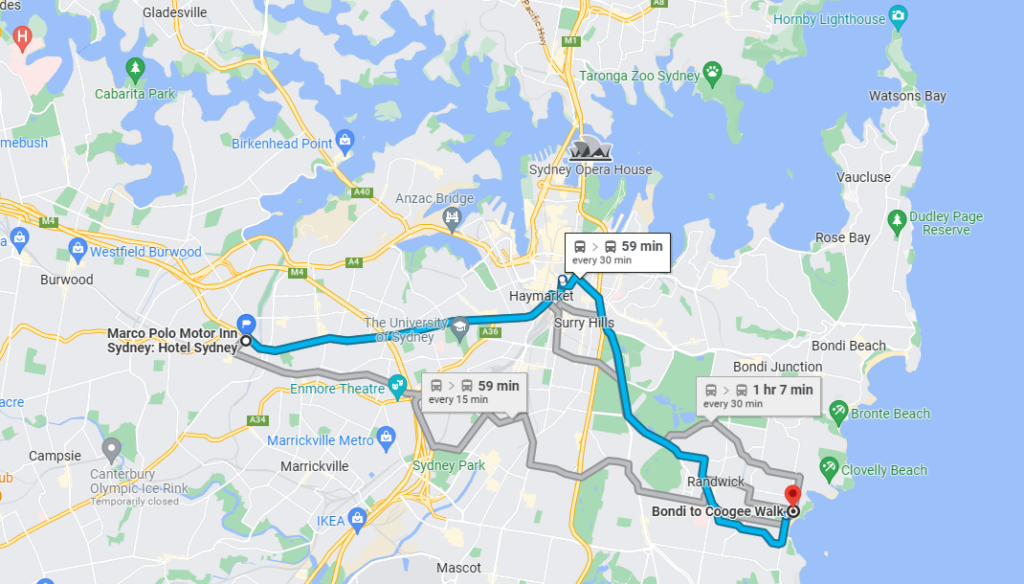 Once you arrive at Bondi Beach, enjoy the stunning coastline and natural beauty. As you make your way along the trail, you'll pass by the famous Waverley Cemetery, which offers remarkable views and historical significance.
The cozy beaches
Take your time to appreciate the cozy beaches, including Tamarama and Bronte, and make a stop at a local cafe to refuel and enjoy the relaxed beachside atmosphere. The walk typically takes about two hours, but you can tailor it to your preferences by taking breaks or extending your time at any of the captivating spots along the route.
Whether you're interested in breathtaking coastal views, exploring pristine beaches, or immersing yourself in the vibrant beach culture, the Bondi to Coogee Walk offers it all. With its convenient accessibility from Marco Polo Sydney Hotel, you can easily embark on this memorable journey and experience the beauty of Sydney's coastline.
So, lace up your walking shoes, grab your camera, and set out from Marco Polo Sydney Hotel to discover the picturesque beaches and stunning scenery along the Bondi to Coogee Walk. It's a coastal adventure you won't want to miss.
At Marco Polo Sydney Hotel, we offer early check-in at 7.30 am or late check-in for a fee; last-minute deals or hotel hot deals; the travellers, groups, sports teams, corporate, school excursion, daily, weekly, monthly, day rooms, short stays, and 24 hrs reception. Call one of our friendly staff members by phoning 02 8880 8320 or 0410113288 or by email at bookings@marcopolosydney.com.au