Our accommodation's close proximity to Summer Hill Train Station and Taverners Hill Light Rail provides guests with effortless connectivity to explore the vibrant city and its surrounding areas.
Easy Access to Summer Hill Train Station:
Located just a short stroll away from Marco Polo Sydney Hotel, Summer Hill Train Station offers excellent connectivity to various parts of Sydney. Whether you're heading to the city center, exploring nearby suburbs, or venturing out to popular tourist attractions, the train station provides a convenient and efficient transportation option. With regular train services, you can easily navigate the city and enjoy seamless travel during your stay.
The convenience of Taverners Hill Light Rail: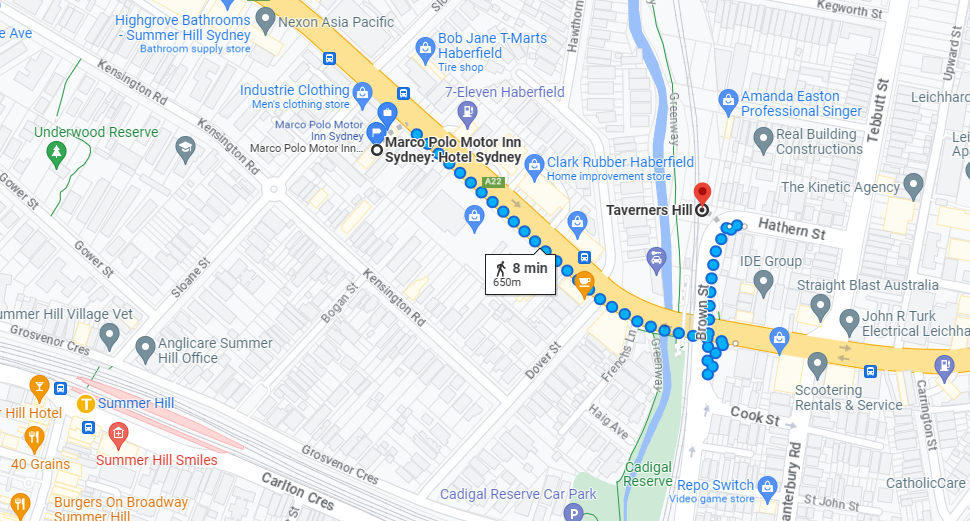 For an alternative mode of transportation, Taverners Hill Light Rail station is also within walking distance from Marco Polo Sydney Hotel. The light rail system offers a scenic and relaxed way to explore Sydney, allowing you to hop on and off at different stops along the route. Whether you're planning to visit Darling Harbour, Pyrmont, or other nearby destinations, the light rail provides a convenient and hassle-free way to get around.
Seamless Connectivity for Exploring Sydney:
With Summer Hill Train Station and Taverners Hill Light Rail in close proximity, guests at Marco Polo Sydney Hotel can easily embark on exciting adventures and explore all that Sydney has to offer. Whether you're interested in visiting iconic landmarks like the Sydney Opera House and Harbour Bridge, exploring the vibrant city center, or venturing into diverse neighborhoods, our convenient location ensures that you can easily reach your desired destinations.
Additional Benefits of Nearby Transportation:
Choosing accommodation near public transport not only provides convenience but also offers additional benefits. It allows you to avoid the hassle of parking and navigating busy city streets, making your travel experience more enjoyable and stress-free. Additionally, public transportation provides opportunities to immerse yourself in the local culture, observe the city's vibrant energy, and interact with fellow travelers.
When staying at Marco Polo Sydney Hotel, you'll enjoy the advantage of being within walking distance to both Summer Hill Train Station and Taverners Hill Light Rail. This convenient proximity offers seamless connectivity, allowing you to explore Sydney's top attractions, vibrant neighborhoods, and diverse suburbs with ease. Call one of our friendly staff members by phoning 02 8880 8320 or 0410113288 or by email at bookings@marcopolosydney.com.au