Book 3-day stay and save $5 per day at Marco Polo Sydney Hotel.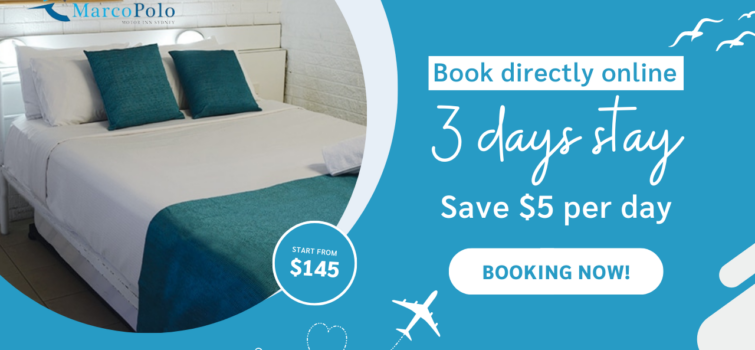 When it comes to planning your accommodation in Sydney, finding the best deal is always a top priority. At Marco Polo Motor Inn, we believe in rewarding our valued guests who choose to book directly with us. Book 3-day stay, and you can enjoy exclusive savings of $5 per day on your stay. With our convenient location, comfortable rooms, and excellent amenities, Marco Polo Motor Inn is the ideal choice for your Sydney getaway.
Book Direct and Save: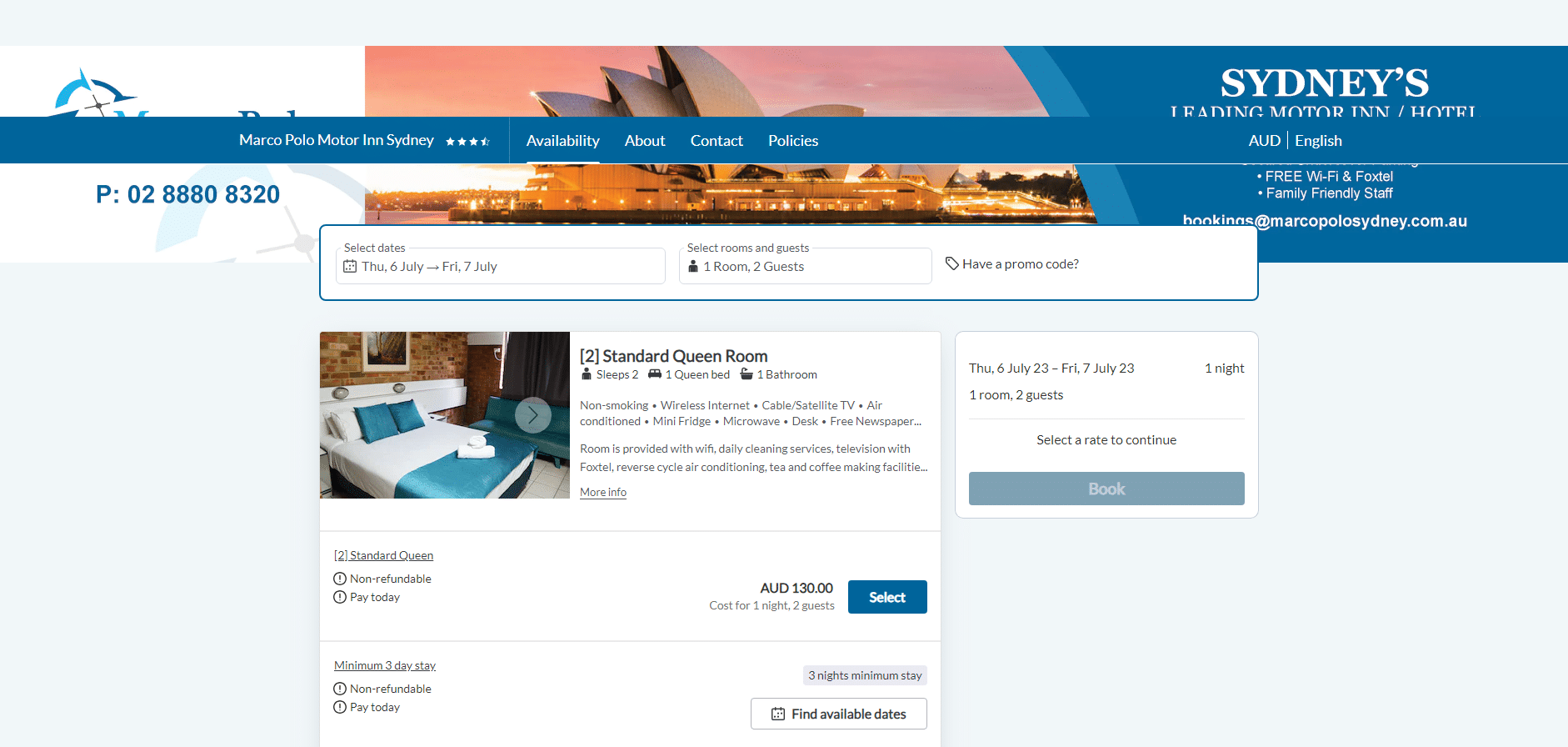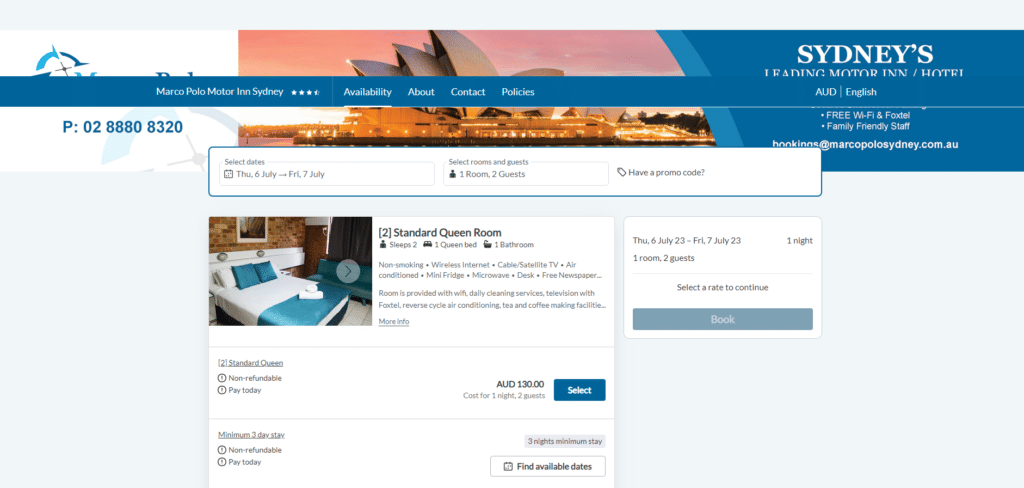 Booking your stay directly through our official website comes with its perks. By taking advantage of our advanced online booking option, you can save $5 per day on your accommodation. Whether you're planning a short weekend escape or a longer stay, those savings can quickly add up and leave you with more to spend on exploring the vibrant city of Sydney.
Comfort and Convenience: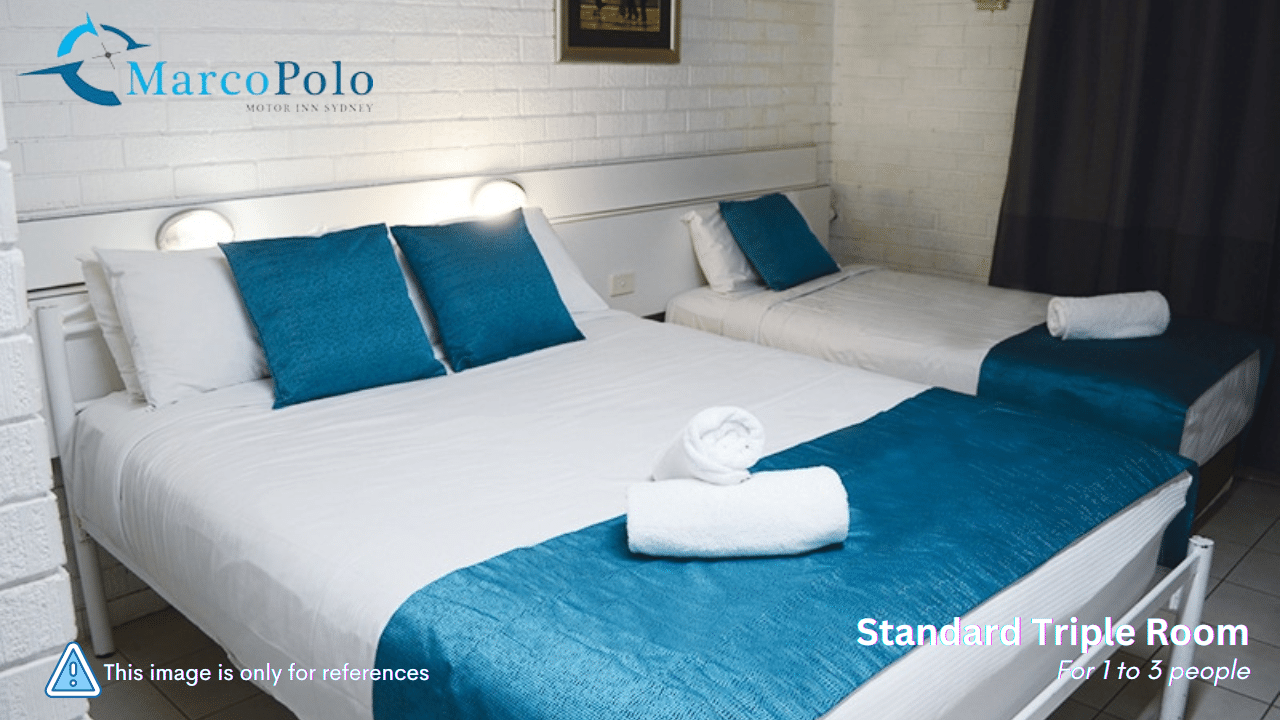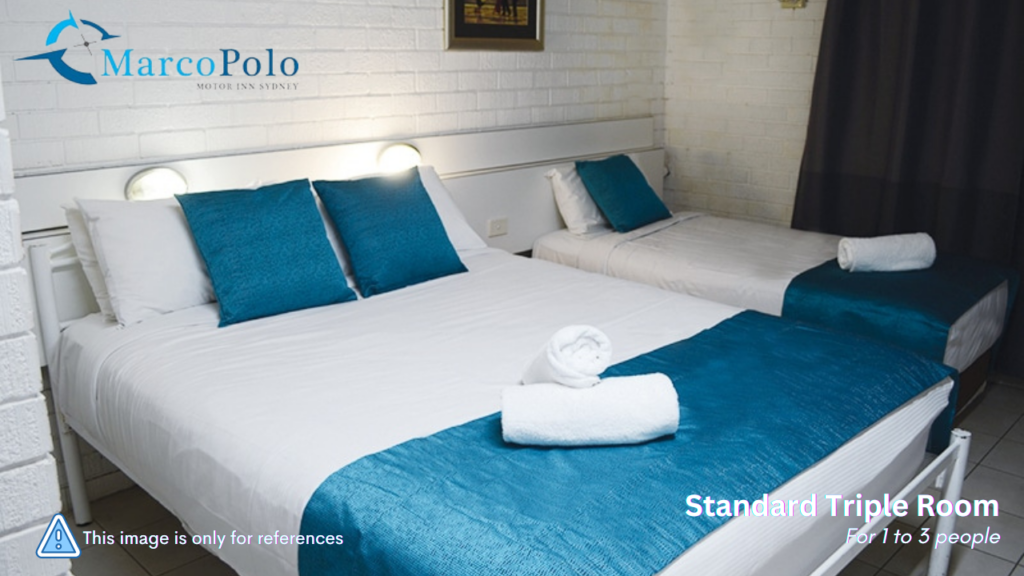 At Marco Polo Motor Inn, we prioritize your comfort and convenience. Our check-in time is from 2:00 pm, allowing you ample time to settle in and start your Sydney adventure. For those who prefer early check-in or late check-out, we offer these options upon request, subject to availability. We understand that flexibility is important, and we strive to accommodate our guests' needs as much as possible.
Reception Hours: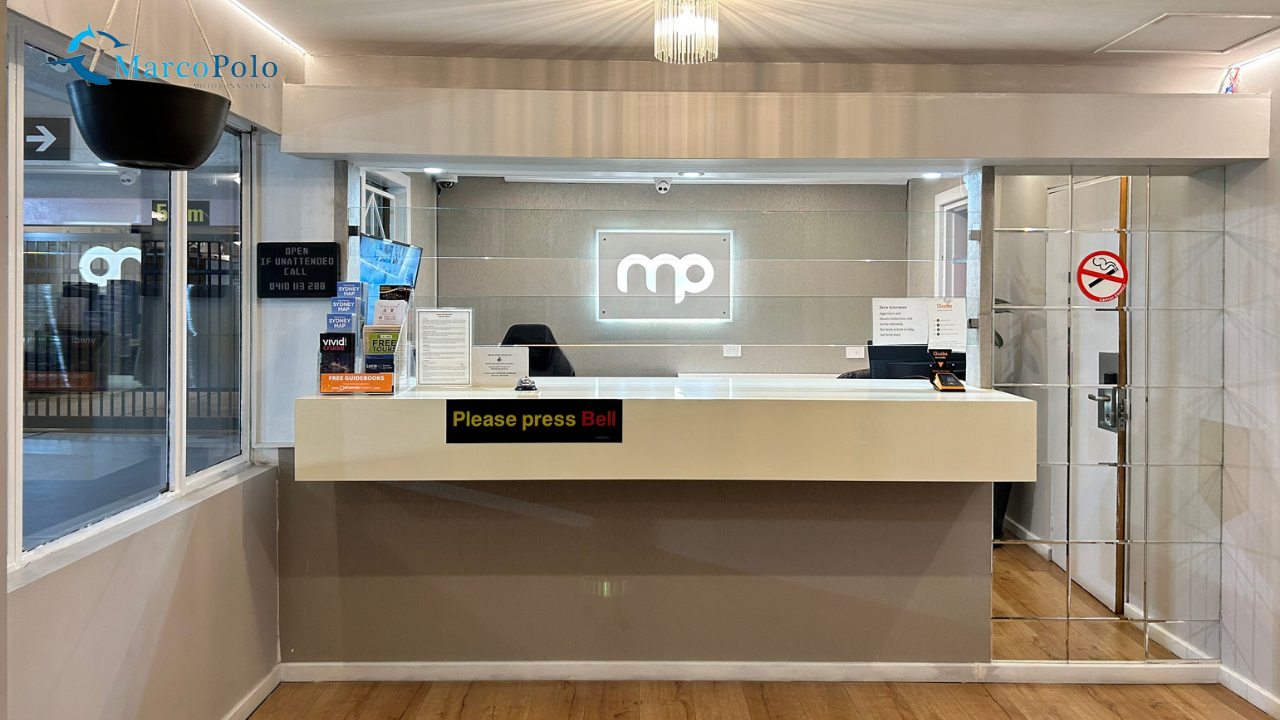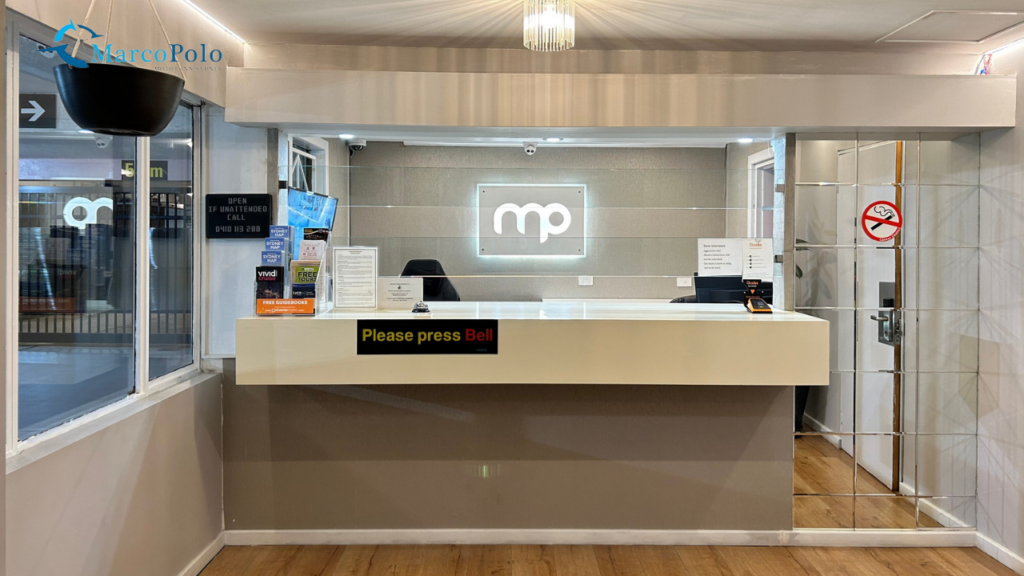 Our reception is open 24 hours on Fridays and Saturdays, ensuring that assistance is available whenever you need it. From Sunday to Thursday, our reception hours are from 7 am to 11 pm. Our friendly and attentive staff are ready to provide information, answer any questions, and assist you throughout your stay, ensuring a smooth and enjoyable experience.
Complimentary Amenities: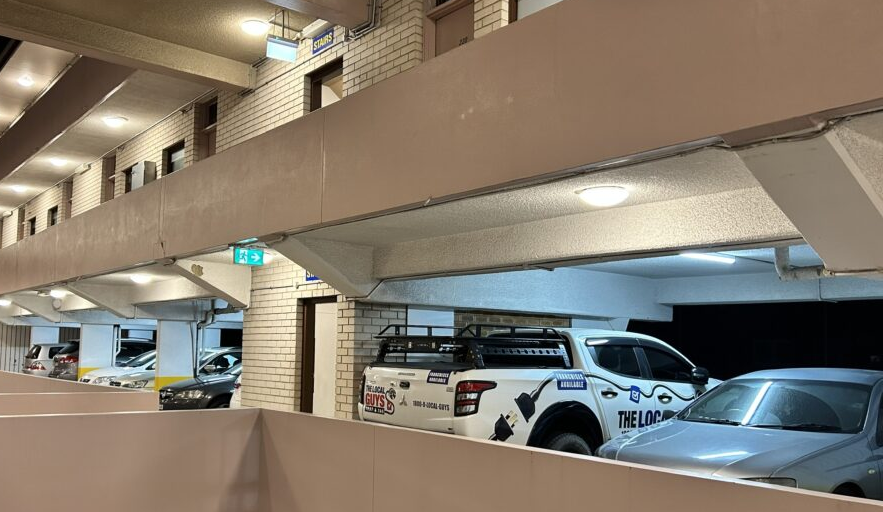 When you stay at Marco Polo Motor Inn, you can take advantage of several complimentary amenities. We provide free private secured parking, eliminating any worries about finding a parking spot. With our 24-hour reception and secure parking, you can have peace of mind knowing that your vehicle is safe and easily accessible.
Additionally, we offer free WiFi in all areas of the inn, allowing you to stay connected and share your memorable moments with friends and family. Whether you need to catch up on work emails or plan your itinerary, our reliable WiFi service ensures that you can stay connected throughout your stay without any additional charges.
Book Your Stay Today:
Don't miss out on the opportunity to save and enjoy a comfortable stay at Marco Polo Motor Inn. Book directly online in advance and save $5 per day on your accommodation. With our convenient location, friendly service, and complimentary amenities, your Sydney experience will be even more enjoyable.
Choosing to book your stay at Marco Polo Motor Inn directly online in advance comes with exclusive savings and a range of complimentary amenities. With our comfortable rooms, convenient location, and friendly service, your Sydney getaway will be truly memorable. Take advantage of our advanced booking offer and start planning your trip to Sydney today. Book direct and save, ensuring a hassle-free and enjoyable stay at Marco Polo Motor Inn.
Remember to check our website for availability and rates, and secure your reservation today. If you have any questions or require assistance, our dedicated customer service team is available to help. Contact us by phone at 02 9037 9888 or 02 88808320, or by email at bookings@marcopolosydney.com.au