Looking for an ideal School holiday in Sydney? These times offer a great opportunity for families to explore the city and create lasting memories. Marco Polo Sydney Hotel is the perfect place for your family to stay, providing comfort, convenience, and easy access to exciting attractions. Here's what you can do:
Take a cruise or hop-on-hop-off ferry tour to discover the beauty of Sydney Harbour. Visit iconic landmarks like the Sydney Opera House and Sydney Harbour Bridge, and enjoy stunning views along the waterfront.
Spend a day at Darling Harbour, located just a short distance from Marco Polo Sydney Hotel. Enjoy family-friendly attractions such as SEA LIFE Sydney Aquarium, Madame Tussauds, and the Australian National Maritime Museum.
Head over to Taronga Zoo for an unforgettable wildlife experience. Get up close to native Australian animals and enjoy stunning views of Sydney Harbour from the zoo's vantage point.
Take a trip to Bondi Beach and enjoy a day of sun, sand, and surf. Let the kids splash in the waves, build sandcastles, or simply relax by the beach. Bondi also offers a vibrant dining scene with various family-friendly eateries.
Located just across the harbour from Marco Polo Sydney Hotel, Luna Park is a fantastic amusement park that guarantees a day filled with fun and excitement for the whole family. Enjoy thrilling rides, carnival games, and delicious treats.
Visit The Rocks, Sydney's historic precinct, and explore its cobbled streets filled with boutique shops, lively markets, and charming cafes. Take a walk along the foreshore and enjoy stunning views of the Sydney Opera House.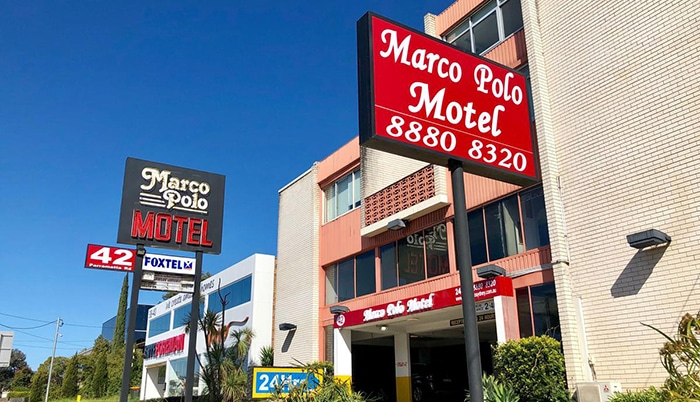 After a day of adventures, return to the comfort of Marco Polo Sydney Hotel. Their family-friendly accommodations provide spacious rooms, convenient amenities, and a welcoming atmosphere for you and your loved ones. Relax, recharge, and make use of the hotel's facilities, including free Wi-Fi and a 24-hour reception.
By staying at Marco Polo Sydney Hotel, you'll have easy access to all these family-friendly activities and attractions around Sydney. Make the most of your Term 2 school holiday and create unforgettable memories with your family in this beautiful city.