At Marco Polo Sydney Hotel, we take pride in ensuring the cleanliness and comfort of our guests' rooms. Our dedicated housekeeping staff performs daily cleaning of our ensuite rooms, so you can relax and enjoy a fresh and inviting space throughout your stay.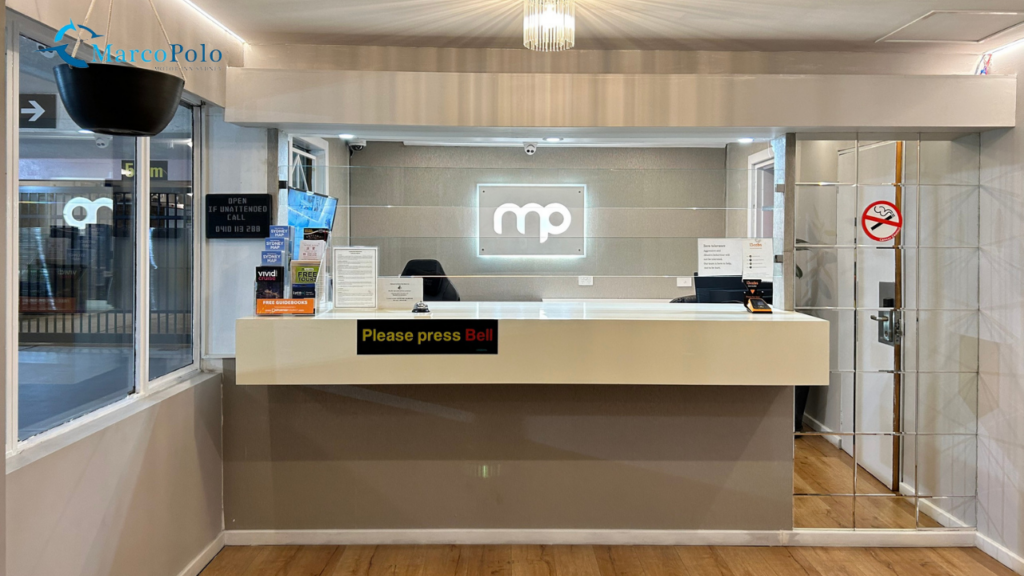 What to Expect from Our Daily Cleaning Service
Our housekeeping team takes great care to clean and prepare your room each day. Here are some of the services you can expect:
Thorough room cleaning: We vacuum and mop the floors, dust surfaces, and sanitize high-touch areas.
Fresh linens and towels: We replace your bed linens and provide fresh towels daily.
Bathroom cleaning: We thoroughly clean and disinfect the toilet, sink, shower, and bathtub. We also replenish toiletries and amenities as needed.
Waste disposal: We empty waste bins and dispose of trash on a daily basis.
Attention to detail: We pay attention to details such as arranging furniture, tidying up personal items, and ensuring a neat and inviting atmosphere.
We understand that a clean and well-maintained room is important to our guests, and we are committed to providing exceptional service. If you have any specific cleaning preferences or additional requests, please let us know. We are always happy to help. Call one of our friendly staff members by phoning 02 8880 8320 or 0410113288 or by email at bookings@marcopolosydney.com.au
We follow the norms and regulations established by NSW Health and Safety Standards.