Book 7-Day Stay and Save $10 Per Day at Marco Polo Sydney Hotel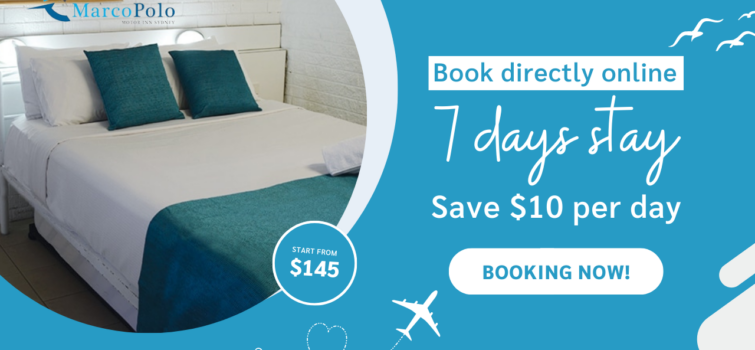 When it comes to planning your accommodation in Sydney, finding the best deal is always a top priority. Savings to valued guests who choose to book directly with us. Enjoy a fantastic discount of $10 per day when you book a 7-day stay. Discover the perfect blend of comfort, convenience, and affordability at Marco Polo Sydney Hotel.
Convenient Location and Comfortable Rooms: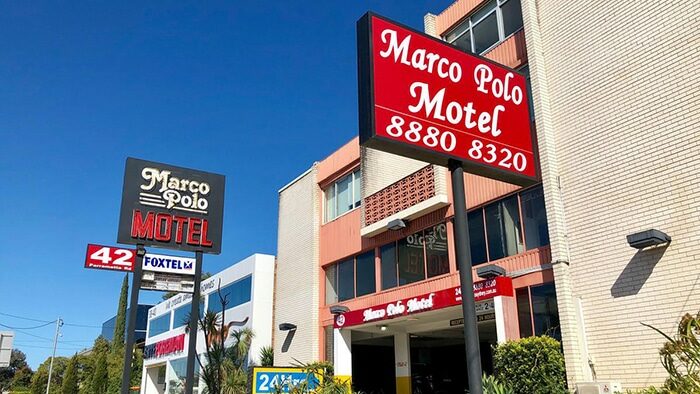 Located in the heart of Sydney, Marco Polo Motor Inn offers a convenient and accessible location for your stay. Our comfortable rooms are thoughtfully designed to ensure a relaxing and enjoyable experience. Whether you're traveling for business or leisure, our well-appointed rooms provide all the essential amenities you need, including free Wi-Fi, flat-screen TVs, and ensuites. Rest assured that your comfort is our top priority.
Excellent Amenities and Services:
At Marco Polo Sydney Hotel, we go above and beyond to make your stay truly memorable. Our friendly and dedicated staff are always ready to assist you, ensuring that your needs are met throughout your visit. Enjoy the convenience of free private secured parking, so you can explore the city without any worries. Stay connected with complimentary Wi-Fi available in all areas of the hotel, keeping you connected to the world during your stay.
The Ideal Choice for Your Sydney Getaway:
By choosing to book directly online for a 7-day stay at Marco Polo Sydney Hotel, you unlock incredible savings and an unparalleled experience. Imagine the extra money you can save to indulge in Sydney's renowned dining scene, explore its vibrant attractions, or simply treat yourself to some retail therapy. Our prime location puts you within easy reach of Sydney's iconic landmarks, exciting events, and cultural hotspots.
Booking Directly Online: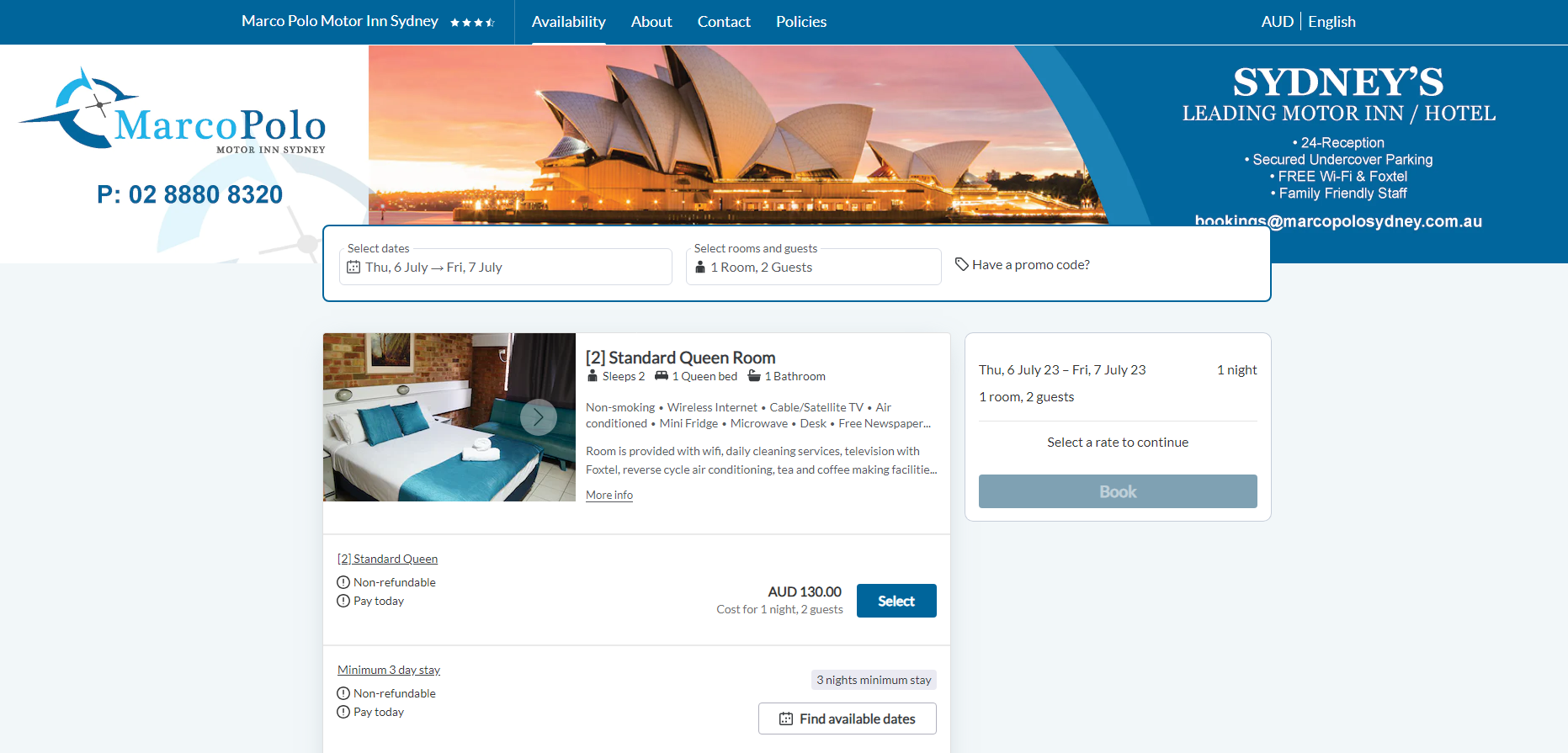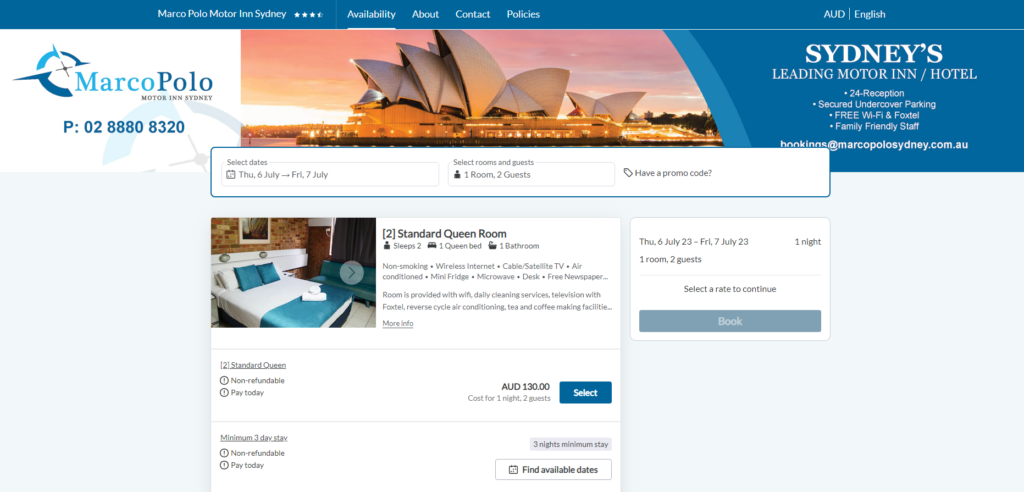 Booking your stay at Marco Polo Sydney Hotel is quick and easy. Simply visit our website, check the availability for your desired dates, and secure your reservation online. With just a few clicks, you'll be on your way to enjoying a fantastic stay in Sydney while saving $10 per day on your accommodation. Take advantage of this exclusive offer and make the most of your time in the city.
Experience unbeatable savings and exceptional comfort at Marco Polo Sydney Hotel. By booking directly online for a 7-day stay, you can save $10 per day on your accommodation, allowing you to enjoy more of what Sydney has to offer. Take advantage of our convenient location, comfortable rooms, and excellent amenities to make your Sydney getaway truly unforgettable. Don't miss out on this incredible offer – book your stay with us today and embark on an unforgettable adventure in Sydney.